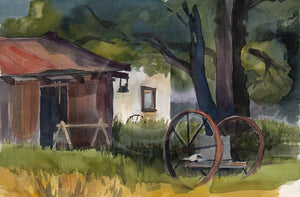 Preserving the Dream
Price Ranch's history began when the predecessors of the Chumash tribe settled the land, say 13,000 or so years ago. Portola and his men walked over the soil in the 1760s. It became a ranch when San Luis Obispo County was still part of Mexico. Now it is preserved forever as part of Price Park.
Image size: 14.5" x 10.5"     Suggested frame size:  20" x 16"